Stories
>
Post Tagged with: "Sustainability"
New release from the Water Funder Initiative offers a roadmap for expanded collaborative action.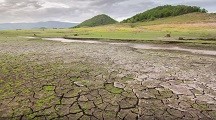 The California Water Foundation (CWF), an initiative of the Resources Legacy Fund, is committed to achieving a sustainable water supply to meet the needs of California's farms, cities, and environment today and into the future.
The Center for Watershed Sciences enhances our understanding of the state's water systems, informing their management.