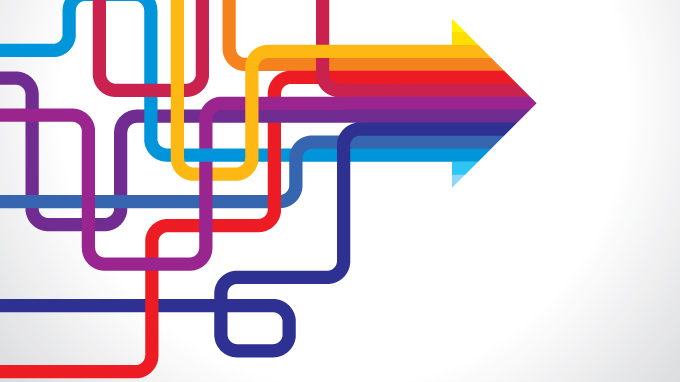 Improving Practice in the Social Sector
The S. D. Bechtel, Jr. Foundation believes in the power and potential of evaluation. The problems facing our world seem to grow more and more complex each year. Rising to this challenge requires funders and nonprofits to develop a deep commitment to learning, improving, and adapting. As a sector, we are more relevant, resilient, and effective when we build, share, and use knowledge to support decision-making.
Yet evaluation often falls short of its potential. Benchmarking research shows that evaluation is struggling to produce useful lessons for funders and nonprofits. And there is growing acknowledgement that the practice is rooted in cultural norms that can elevate some voices over others and at times obscure rather than reveal the complexity of our work.
The Foundation is committed to strengthening evaluation practice so that it can be fully leveraged as a tool for social impact. This page features evaluation field-building efforts and resources supported by the Foundation.
You can find information on the Foundation's own evaluation work embedded across this website in relation to specific program activities.
The Equitable Evaluation Initiative is a five-year effort to shift the evaluation paradigm so that evaluation is conceptualized, implemented, and utilized in a manner that promotes equity. Launched in 2019, the Initiative asserts that evaluation should hold the advancement of equity as core to its purpose and seeks to support funders, nonprofits, and evaluators as they evolve their mindsets and practices to align with this principle.
Learn more about the Equitable Evaluation framework, why the Foundation supports this important work, and opportunities to get involved as an Investment Partner or Practice Partner.

In 2020, the Funder & Evaluator Affinity Network (FEAN), an informal membership group, released its Call to Action series, culminating a multi-year effort to deepen the impact of philanthropic evaluation by transforming the way funders and evaluators work together. The series features five briefs that tackle urgent field topics: strategy and practice, evaluators of color, knowledge sharing, global challenges, and collaboration and partnership. Foundation staff co-led the development of the call to action on knowledge sharing.
The Center for Evaluation Innovation is a nonprofit that works with foundation leaders and other evaluators to advance evaluation and learning practice in philanthropy. The Foundation supports the Center's signature offering, the Evaluation Roundtable, a network of more than 100 foundation leaders who come together to make sense of and address evaluation challenges in philanthropy.
Access the Center for Evaluation Innovation's resource library.
With support from several funders including the Foundation, the Monitor Institute by Deloitte led the Re-imagining Measurement initiative in 2016-17. This year-long, field-wide research and innovation process focused on the future of monitoring, evaluation, and learning in philanthropy. Participants identified three key priorities for advancing evaluation practice: connecting evaluation to decision-making, centering equity, and aligning work across organizations to support collective learning. Learn more about this vision for the future.
In 2017, Learning for Action released an Environmental Education Better Results Toolkit. Content is drawn from the experience of nearly 20 environmental education organizations in the San Francisco Bay Area who participated in the multi-year Leadership and Evaluation to Advance Program Success (LEAPS) Initiative. The Foundation funded both the LEAPS initiative and the toolkit. Though geared toward environmental education programs, the Better Results tools can be applied in virtually any issue area. Learn more about the toolkit.