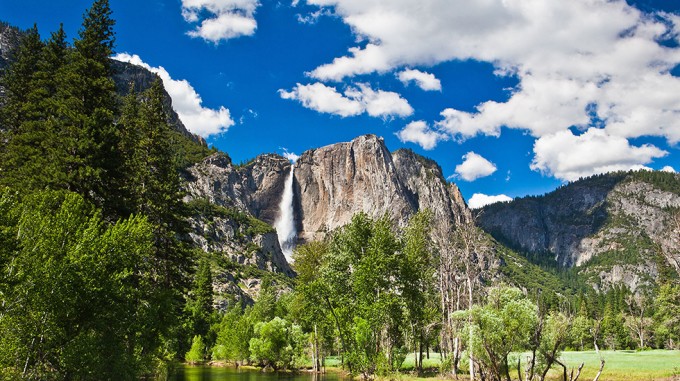 Stewarding Our Natural Resources
California has a wealth of natural resources. When managed soundly, they enhance both human and natural communities by preserving biodiversity and clean water supplies, providing opportunities for recreational and spiritual renewal, and conserving the state's scenic beauty. But the state is struggling to balance competing demands. As a result, residents face water cutbacks, flood risks, park closures, and degraded habitats.
Realizing that competition for resources will only intensify, California agencies and diverse stakeholders must work closely together to demonstrate management approaches that support a resilient environment and a strong economy.
Improving and expanding new, promising approaches will help California effectively manage, steward, and conserve its water and land resources.
The Foundation seeks to advance the transition to more sustainable and effective approaches to water and land management by investing in grantees that develop and scale innovative models; expand the knowledge base; ground resource management in best practice; and support sound policies.
California Conservation Fund
Protecting wetlands, informing large-scale strategies

The California Conservation Fund supported waterfowl habitat in California through stewardship of wetland and associated upland areas between 2000 and 2016. Its work inspired and informed the S. D. Bechtel, Jr. Foundation in making major investments in water management and land conservation. Learn more.
See the scope and reach of the Foundation's recent Environment Program grants in this interactive map.
Learn about the Foundation's approach to evaluation across its Environment portfolio.
Read concluding reflections on the Foundation's Environment Program from director Joya Banerjee.
PROGRAM OVERVIEW
Informing, demonstrating, and scaling water management solutions to meet the needs of communities, farms, and ecosystems. View page.
Advancing land management and conservation systems to ensure the long-term vitality of California's land resources. View page.
Enhancing the effectiveness of grantees and strengthening the systems and structures surrounding their work in the land and water fields. View snapshot.